How does Tantra Match functionality work?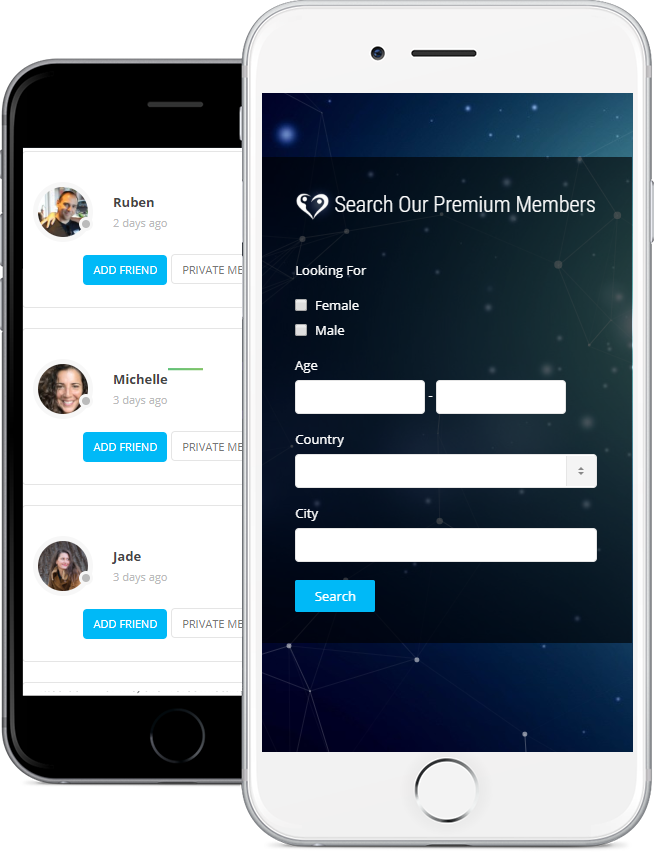 1. Join Us as Premium member
Choose from available plans, fill in required details and become a member of our premium community of conscious living people with interest in spirituality & tantra.
2. Use search functionality
You will gain access to 'Tantra Match' functionality (available from the main menu) and will be able to search among our premium members based on selected criteria.
3. Check user's profile
Each premium member is required to enter few words about him/her and their relationship with tantra, what they're looking for, etc. This information is available within their profile, so make sure you read this description.
4. Interract with other premium members
As our premium member, you will be able to message other members and premium members of our community.
CAN I SIGN UP FOR PREMIUM MEMBERSHIP?
If you are experienced tantric practicioner, or someone who has serious interest in learning spiritual path of tantra and you're looking for someone to share your journey with, you're welcome to join our premium community of conscious living people.
Access to your profile will only be available for registered members of the portal. Only premium members will be able to use search functionality to find your profile based on selected criteria.
WHY IS THIS A PAID SERVICE?
Simply because it is important for us to allow only people with serious interest in Tantra to join our Premium community. * If you are a premium member and face innapropriate behaviour from registered users, please let us know immediatelly.
CAN I MESSAGE ALL MEMBERS?
Yes you can, but be aware that only premium members have signed up for the service with an intention to meet other tantricas, providing their details such as their age and location.