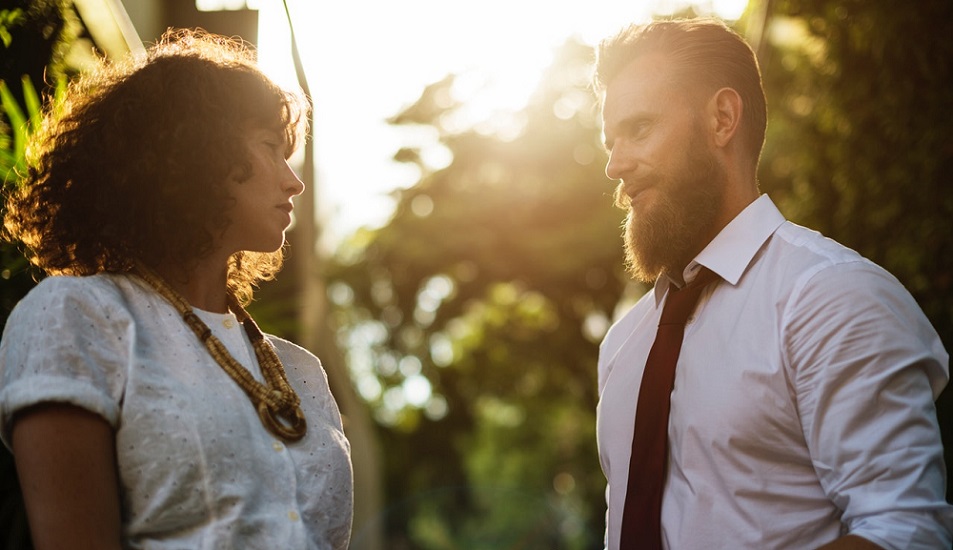 Looking for a Tantra Partner?
Do you feel there is no one you can share your interest in tantra with around you? Our growing community of conscious living people with interest in tantra is a great place to start and move forward, BUT we were missing one important feature. Because we received many requests from people looking for a tantra partner to add 'dating' functionality, WE DID.

How To Use
1. Use Search Functionality
With Premium Membership, you gain access to 'Tantrich Match' search fucntionality, allowing you to search other premium members based on their age, location or gender. We do our best to have this functionality compatible on all devices.
Check Out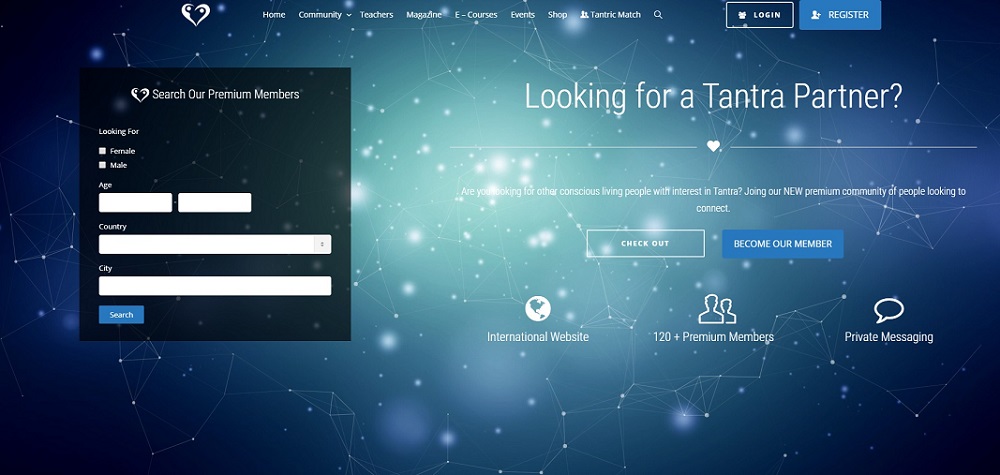 Before you start messaging other premium users, please make sure you have read the description on user's profile page. We intend to be a serious website and our intention is to bring a value to people with serios interest looking to connect.
3. Message Other Member (s)
With Premium or Premium Savings membership, you have the access to messaging feature and you're able to send private messages to other premium members of the portal.
CAN I SIGN UP FOR PREMIUM MEMBERSHIP?
If you are experienced tantric practicioner, or someone who has serious interest in learning spiritual path of tantra and you're looking for someone to share your journey with, you're welcome to join our premium community of conscious living people.
Access to your profile will only be available for registered members of the portal. Only premium members will be able to use search functionality to find your profile based on selected criteria.
WHY IS THIS A PAID SERVICE?
Simply because it is important for us to allow only people with serious interest in Tantra to join our Premium community. * If you are a premium member and face innapropriate behaviour from registered users, please let us know immediatelly.
CAN I MESSAGE ALL MEMBERS?
Yes you can, but be aware that only premium members have signed up for the service with an intention to meet other tantricas, providing their details such as their age and location.
Is this website international?
Yes. This is international website designed to bring closer conscious living people around the globe. We currently have 130 + premium members registered and this number is steadily growing.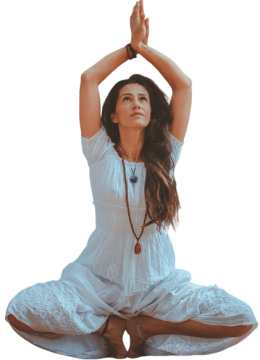 We Value Our Premium Members
TantraLovers | Premium is not just a tantra dating site. With Premium access you get access to all functionalities of a free membership as well. We worked hard to build this website and we value every new premium registration. Even though you might not yet find people in your area yet, as this is a new functionality, we would like to assure you that we're working hard to have premium members in all countries & cities.
Join Our Premium Community
TantraLovers | Online Tantra International Community Portal & Tantra Dating Site