About
AumTantraYoga was born from the desire to keep alive the authentic tradition of Yoga in our modern time in which this ancient practice is incredibly popular, but completely emptied of all its spiritual value. Yoga in the West has been reduced to a purely physical discipline, certainly effective for the health of the physical body but we are not just a physical body!
Only when the practice includes the energetic and mental spheres, then can it be called Yoga and an expansion of the subtle planes of being can be expected. AumTantraYoga proposes to spread also the esoteric aspects of the path of Yoga, so that it happens in the people who practice, a real transformation in all the aspects of existence and that leads to the revelation of the True Self. All the teachings of the AumTantraYoga courses refer to the ancient tradition, to the sacred texts and the teachings of the enlightened masters, but in an absolutely modern, scientific and non-religious way, accessible to the Western mentality.
We at AumTantraYoga say that Yoga is a complete path for the spiritual evolution incredibly useful to human beings in the whole world.
Marco's & Amita's Recent Posts
Testimonials
Katrina is a wonder-filled woman who's wide heart and eyes open a space for exploration and intimacy with her genuine, giving spirit. I feel safe going into any experience knowing that she is my guide.

This book is essential for anyone who is wanting to deepen their spiritual practice and learn some techniques to get more in touch with her inner goddess! I absolutely love this book and always recommend to friends. It has journal prompts, meditations, moon rituals, a section on chakras, and a few guided practices to increase self love!! In the back there's a section that teaches you about goddesses from different religions. Thank you Krystal for sharing this book with us!
What If You Could Skip the Cancer
Why do we get cancer? Is it all just carcinogens and unlucky genetics? The answer is no. This book delves into the underlying reasons why some of us get cancer while others do not, and explains many of the mysteries of why we get sick. Why is a cancer diagnosis a death sentence for some and a life-changing opportunity for others?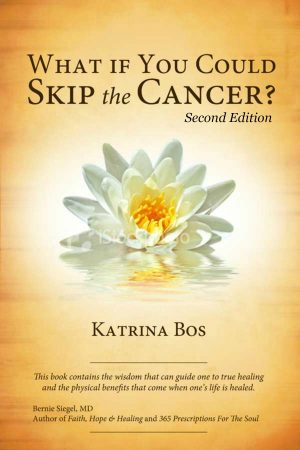 Tantric Intimacy
What is Tantra? It is joy, passion, and healing. It is trust and kindness. It is power. It is everything that a human being is capable of and more… Living a tantric life is a life filled with unlimited happiness. It is unfathomable in its greatness. It is a way of intimately connecting with the people around you that will change how you exist in this world.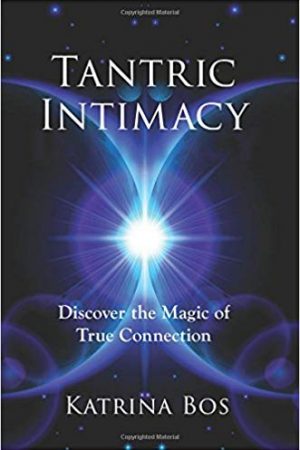 ABOUT US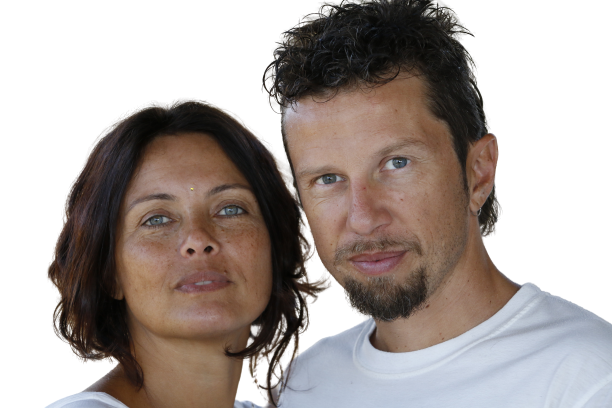 Marco
Marco is an aquarian born in 1978. Graduated in electrical engineering, he began the practice of Yoga nearly 30 years ago with the teachings of Paramahansa Yogananda and the Kriya Yoga, deepening the studies of Indian philosophy in many years spent in India.
He has been initiated, from various masters in the East to the supreme knowledge of the tantric path of the Kasmir Shaivism, the Hatha-Yoga and Kundalini practices of the authentic Tantric Yoga tradition. He was certified with a Teacher Training Course RYS-500 in Thailand and register Yoga Alliance expert teacher E-RYT500.
He is also a meditation teacher certified as Hridaya Yoga Meditation Instructor RYS-500 and more than 1500 hr of yoga studies with various masters.
He leads Teacher Training Courses, Workshops and Meditation Retreat around the world in various languages.
His strong aspiration and steady practice brought him to a very deep level of knowledge and transmission considering Yoga the best way to contribute to the spiritual realization of other people, as well as an amazing way to improve his own spiritual growth.
His vision is to see a better future through the work of spreading the supreme knowledge of Yoga around the world.
Amita
Amita is a Leo born in 1974. After professional nurse graduation, she met the Yoga that practiced for nearly 30 years learning from various masters known in several trips to India. Graduated in 2000 in Technique of Thai Massage in Chang-Mai (Thailand), Ayurvedic Massage in Rishikesh (India), Foot Massage at Wat Po school in Bangkok, Reiki level 1 and 2.
She followed for many years various Masters in the East who initiated her in the Hatha-Yoga and Kundalini practices of the authentic Tantric Yoga tradition. She was certified with a Teacher Training Course RYS-500. For a long time she is practicing  Meditation from the teachings of Advaita Vedanta and Ramana Maharishi.
Amita leads Workshops and Teacher Training Courses around the world in various languages as well as her famous women's works. She is a writer and her book about tantric femininity is about to be released. Amita is also an expert in family constellations.
She had a strong practice of Kundalini and Meditations for many years, reaching a deep level of knowledge in spirituality. Her charisma and loving care for the students made her a very popular teacher, a good blend of strength and sensitivity are her best qualities.
Amita dedicates her entire life to the spreading of this amazing teaching.
The Tantrik Academy
AumTantraYoga offers a truly exclusive academic program with which you can deepen your knowledge in the extraordinary vastness of Tantra Yoga. This path represents an incredible way of personal growth at physical, mental and spiritual levels of your existence, a life-changing experience for your evolution.
AumTantraYoga will take you hand by hand through the ancient knowledge of Tantra and allow the learning and experimentation of this system, for your personal evolution and for being able to transmit to others so that you can teach with perseverance, passion and devotion.
It is a theoretical and practical method that will allow you to acquire the necessary experience to deepen the secrets of this millennial tradition, providing a path in different steps.
Katrina Bos is a Canadian speaker, author, and philosopher. She teaches meditation, yoga, sacred sexuality and spiritual wellness.
Would you like me to teach class or workshop at for your clients or group? Would you like to become a wholesaler of our books? Do you have questions about any of our online courses or upcoming workshops? I'm happy to answer ASAP.
See you soon!
Katrina Bos
Follow me on Youtube
Follow me on Facebook