About
Hajnalka studied Drama at the National School of the Arts and later went on to complete a BA Live Performance majoring in Film at The South African School for Motion Picture Medium and Live Performance in Johannesburg.
During her university years she started to question her intentions in pursuing a career in the arts. As much as she enjoyed performance, and clearly had a talent for it, most important to her was the reason why she wanted to do it. She asked herself wether her calling was coming from an ego based desire or wether it was a natural gift and truly part of her dharma. Soon after she graduated she found herself drawn to a more esoteric part of life and started looking for alternative methods of balancing and healing.
ABOUT ME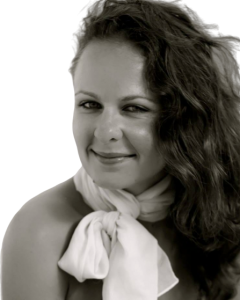 Her journey into the esoteric arts began in 2007 and this soon turned into an unbounded aspiration towards healing, loving and self-actualisation. Qualified in teaching both Yoga and Tantra Hajnalka has accumulated over 1000 training hours since her journey begun. Her teaching style is warm, vibrant, attentive and captivating.
Thula Yoga was founded in 2013 in London, with the intention of:
* Teaching children how to connect to their bodies, minds and emotions through movement (asanas) and breath (pranayama). Most importantly, how to integrate and engage in this world by introducing basic yogic principles and moral guidelines in engaging and relevant ways.
* Teaching a natural, powerful and exceptional system of healing and integrated spirituality for all.
* Teaching an enlightened method of engaging in sexuality and relationships consecrated to the dissolution of the ego and the evolution of the Essential Self.
Hajnalka is a talented writer and hopes to publish in the future, along with writing and starring in her own films.